Weekly Programs
Sharon Isbin

A short feature on the pre-eminent guitarist of our time and other forays into music for December.



The Matrix
"The Prison You Cannot Smell or Taste or Touch."  Georges Gurdjieff (pictured).  Vincenzo Bellini.  Nina, Otis and Bob.
In Gratitude
A program of gratitude.  Because this time next year it could all be different. 
Goose Summer
An hour of music and interesting tidbits on our iconic symbol of November, Canada geese. 
(Image used with kind permission of artist Jim Harrison.  sales@jimharrison.com)
Another Physcian Speaking Out Against the Plandemic
La Belle Epoch
A look at the promise and the progress of La Belle Epoch at the dawn of the 20th Century and what killed it.
Hidden History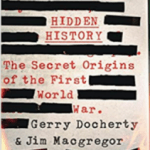 Another Physcian Speaking Out Against the Plandemic